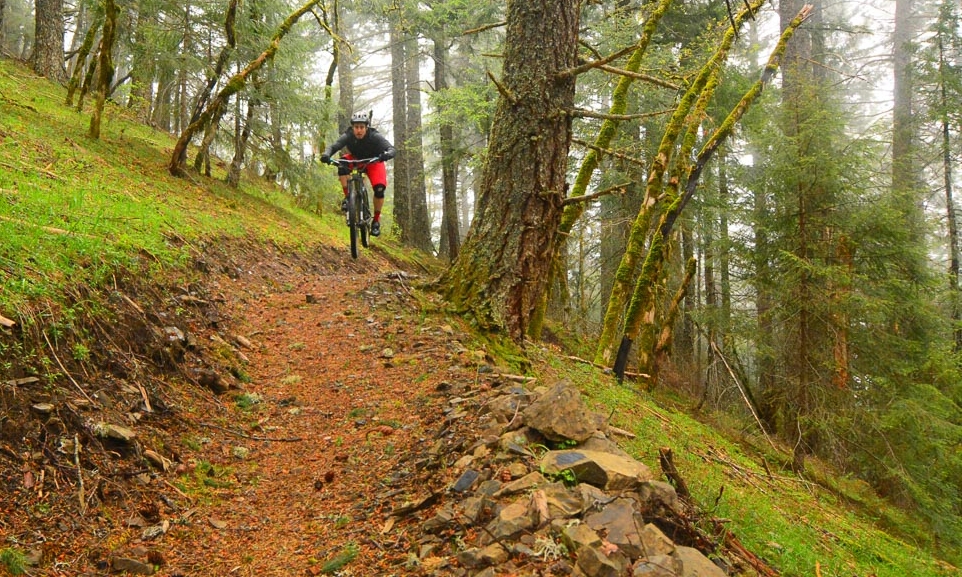 Where it all started. The Golden State not only birthed the sport, but is home to more mountain bike companies than any other place on earth. Amazing weather, great trails, and an endless list of additional food, outdoor and cultural activities makes California hard to beat for the total package.
Wine Country and the Birthplace of the Mountain Bike- 3-4 Day
Our most popular Trip! Come experience the highlight trails of Northern California. Fantastic singletrack riding, World Famous Napa and Sonoma Wine (and Beer) Valleys, along with Marin County, the birthplace of the mountain bike, home to the Mountain Bike Hall of Fame and Muir Woods National Monument, one of the few protected groves of Giant Redwoods left in existence
The Lost Coast and Giant Redwoods 7-day trip
Get the best of Northern California! Buidling on our 3 day trip, we start further north in the Giant Redwoods of Humboldt County where we will see trees up to 52 feet around. We'll ride and hike among Redwoods, Ride purpose built IMBA designed singletrack, Hike the desolate Lost Coast, and then get a taste of Wine Country Riding and the birthplace of mountain biking. Pack it all in with amazing riding, and epic scenery.
Marin County Day Trips and Bike Rentals
Don't have time for a multi-day trip? Check out our sister site Mountain Bike SF
Lost Coast Camping Trip
Details coming soon, Contact us for more information