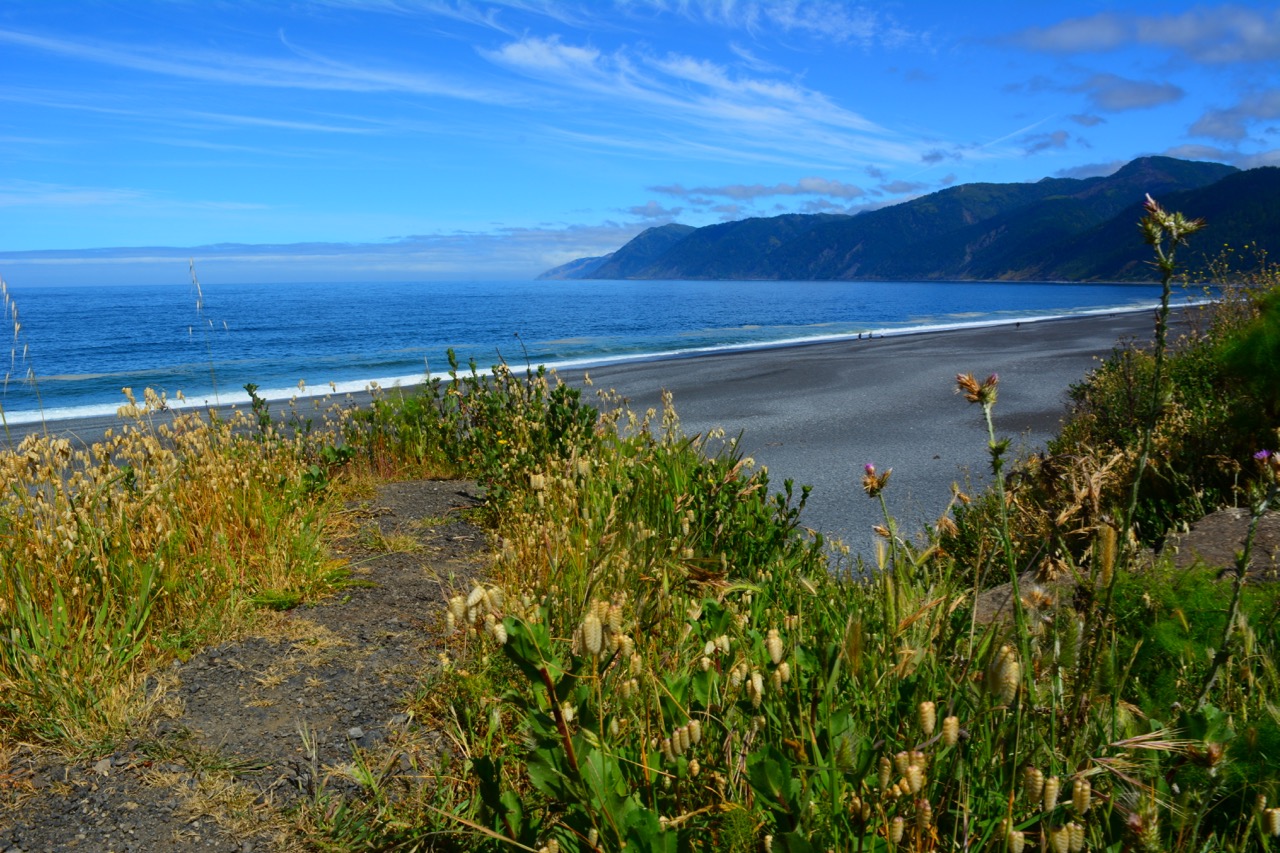 Get off the beaten path, to the wilds of the King Range and the IMBA Designed Paradise Royale trail network. Great riding, epic scenery and Cliff-side lodging before continuing on to Wine Country and the birthplace of the mountain bike.
The Lost Coast and best of Northern California
7-Days- $2,499 USD per person
Trip Includes:
- Guiding and Transportation
- IMBA Certified Skills Coach and guide
- Lodging, breakfast, lunch, Snacks and cold post-ride beers
- BBQ Dinner on the Lost Coast
Not Included:
- Most Dinners. We usually go out as a group, but occassionally folks want to do their own thing.
- Bike Rental. Hardtails, aluminum full-suspension and Carbon full-suspensions are available.
- Alcohol. We'll have some post ride beers in the cooler, but you're buying your own artisanal cocktails.
Dates:
2017
August 18th, 2017- Available
August 26th, 2017- FULL
September and October, 2018- Available for private groups
2018
Available April to October- Contact us to schedule
Day 1. Marin County Warmup
Meet your guides at the Larkspur Ferry Terminal, an easy ferry ride from SF, or bus from SFO and surrounding hotels. We'll get demo bikes fitted and head out on a warmup ride with Mountain Bike specific skills from an IMBA Certified Coach. We'll then begin our journey North to the land of Giant Redwoods where We'll settle into a small bed and breakfast for the evening.
Day 2. Redwoods Explored
Today we begin with the trails in the Humboldt Redwoods, where a beautiful redwood climb leads to a fast and flowy descent. Caught on a foggy morning, we get beautiful rays of sunlight streaming through the trees. Either way we get a big singletrack descent down Thornton Prairie trail. Post ride we take a walk through one of the largest glades of virgin redwood forests left in the world (some of the oldest and tallest trees in the world).
Day 3. The Lost Coast
After breakfast prepared by the proprietor, we pack the van and hit the road to sample some of the flowiest singletrack in the country on the the IMBA-built Paradise Royal trails. After riding we head down to a beautiful Black Sand beach to toast our fortune, before firing up the bbq for a relaxing dinner and hot tub soak at our oceanfront hotel.
Day 4. Paradise Lost
This morning We'll head back to the Paradise Royal trails and its skills park, for some sessioning, and then tackle the Oceanview trail, or a day off the bike with a rugged coastal hike in the King Range Wilderness. We grab lunch locally before an afternoon off to stroll the beach, nap, hot tub or meet the locals.
Day 5. Sonoma Wine Country Singletrack
After breakfast, We begin our journey South to the beautiful Sonoma Wine Country. We'll pack sandwiches to make sure we get in as much riding as we want, before driving down the beautiful Sonoma Valley, a picturesque, world famous wine-growing region. We'll stop in for a tasting or two at one of the many wonderful wineries that dot the Valley or have a ice-cold beer at an outdoor Gastro Pub. Dinner options range from casual to upscale farm to table around California's largest town Square.
Day 6. Sonoma Riding, Napa Valley Wine Tasting
Today, we'll head out for a second look at the singletrack of Sonoma County, riding new trails and revisiting any favorites from Day 1. Afterwards, we'll head over the hill to North America's most famous wine region, the Napa Valley! We'll ride a beautiful and technical trail, before a charming lunch and cruise down the Silverado Trail.Here we'll take in the miles of vines, and enjoy an elegant wine tasting and tour, a visit to an upscale open air market before returning to Sonoma.
Day 7. Marin County and Giant Redwoods
After we bid wine country goodbye, we take a short drive down to Marin County - the birthplace of the Mountain Bike! - where We will get to ride the renowned private trails of Tamarancho and it's flow trail in the forested hills above Fairfax. In the afternoon, we'll stop for lunch and a brew at the Gestalt House (rated Top 10 Cycling Bars in the World by Outside Magazine), followed by a visit to the Marin Museum of Cycling and Mountain Bike Hall of Fame. Afterwards, we'll embark on a walking tour of Muir Woods National Monument, a protected giant Redwood Grove, before saying our goodbyes.